Trains play such an important role in American history. As long as trains have been in use, train stations have been needed. There are train stations around the country, but some are too beautiful to ignore! These beautiful train stations in the USA will give you a whole new appreciation for the world of locomotives.
Union Station Los Angeles, CA
Union Station in Los Angeles, CA is the largest train passenger terminal in the Western United States. This station is a wonderful example of Mission Moderne style. At the time it was built, there was no such thing as Mission Moderne style though! The brave architects, John and Donald Parkinson, stepped outside the box with a daring design that combines Spanish colonial, mission revival, and art deco styles. The train station regularly displays new art exhibits so there's always something exciting to discover.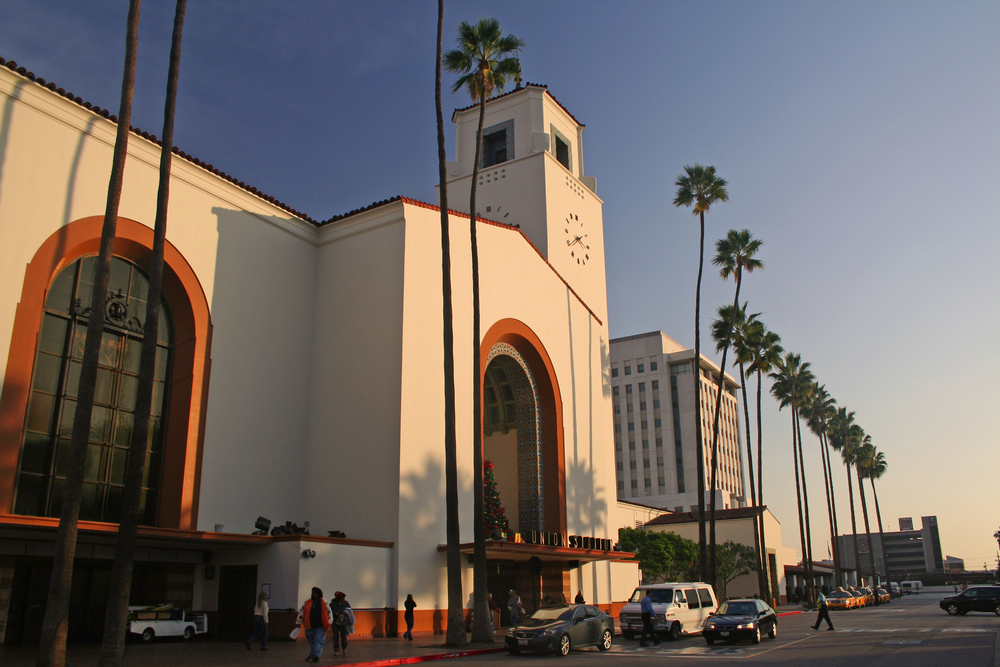 30th Street Station, Philadelphia, PA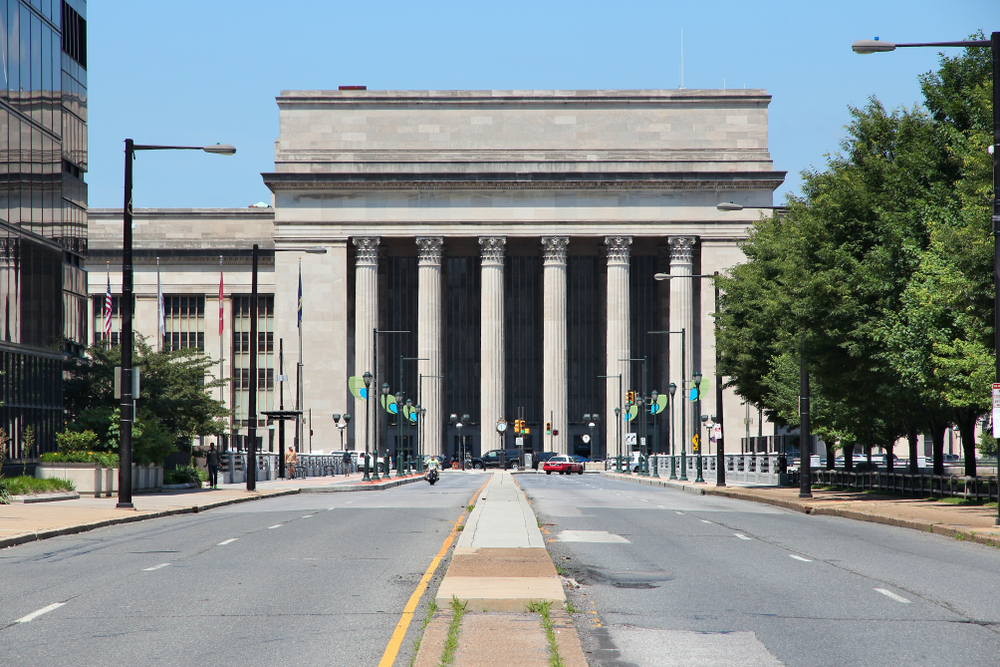 30th Street Station opened in Philadelphia, PA in 1933. This station is well-known for it's unique architecture that makes the space ooze old-world elegance. A 28-foot bronze sculpture of Michael the Archangel acts as the natural centerpiece of the station. The sculpture was built to remember the 1,300 railroad workers who died during WWII, so history buffs and train lovers alike travel to see it in person. 30th Street Station is technically named the William Herbert Gray III station as of 2014, but most people still call it the 30th Street Station.
Grand Central Station, New York City, NY
Grand Central Station is known as America's grandest train station and it's safe to say the station lives up to that name. The concave ceiling is one of the most famous features at Grand Central Station. The ceiling acts as a centerpiece for the station with one of a kind artwork featuring 2,500 stars. Windows in the station depict artwork that showcases transportation. Anyone who has a passion for trains and train stations should visit Grand Central Station at least once to see the history for themselves.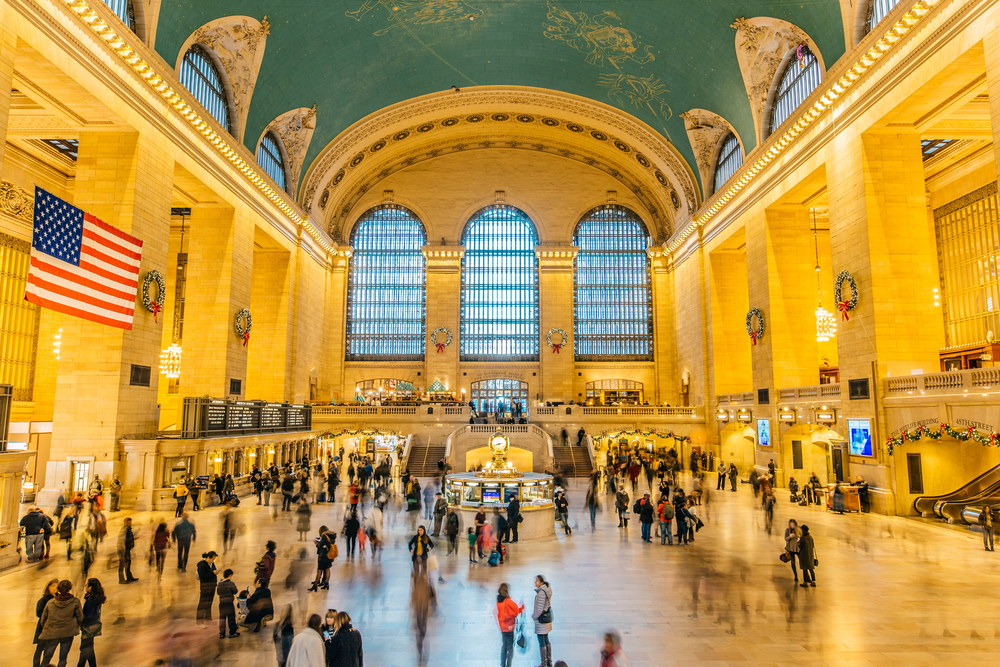 Union Station Chicago, IL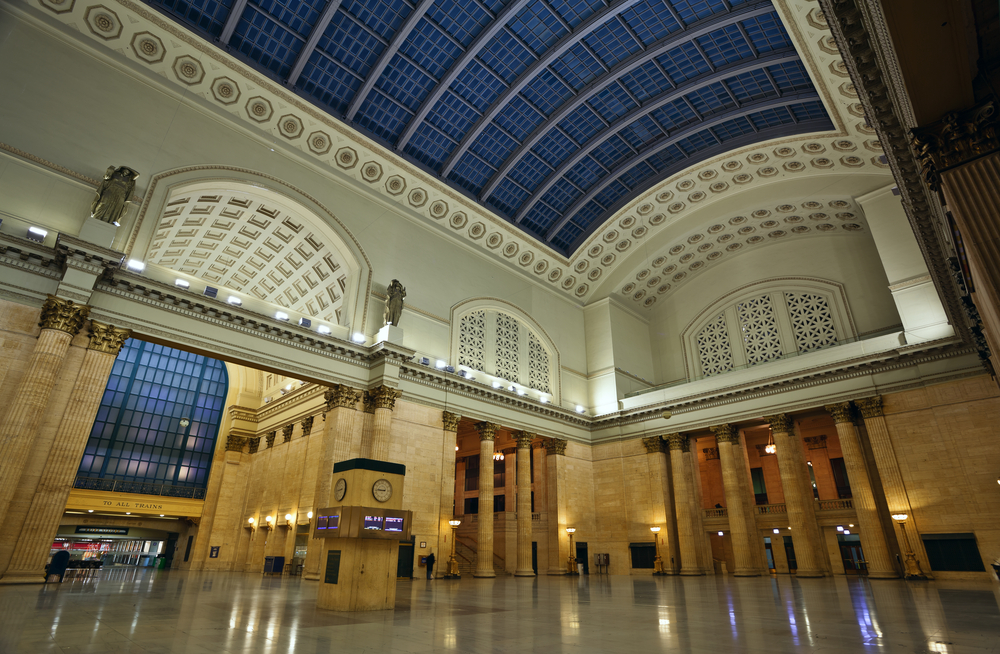 Union Station in Chicago, IL took 10 years to construct before it finally opened in 1925. The station is best known for the Great Hall. The hall has an eye-catching skylight with a barrel-vaulted design. The train station is decorated with timeless chandeliers that feature birds, bees, butterflies, and flowers. Inside the station you'll find long oak benches, shops, restaurants, and private event spaces. This station is not just beautiful, it's also one of the busiest in the country!
Discover more beautiful train stations across the US and connect with a community of train lovers with the help of Charles Ro! If one thing's for sure, there's always more to see and learn about locomotives. Check out our online shop to learn more!